Our mission is to ensure families enjoy the special moments by the hearth, while protecting the environment. Every year 70,000 tons of harmful pollutants emit from 38 million wood burning fireplaces. 7.2 tons of fireplace particulate emissions will be eliminated from every 1,000 fireplaces using Earth's Flame.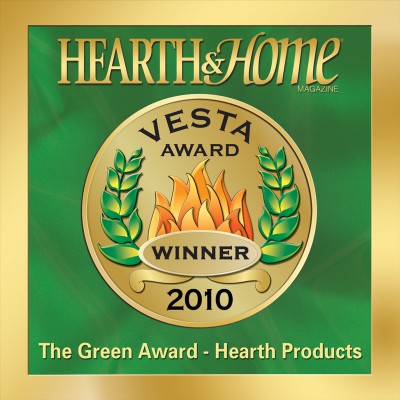 Winner of the 2010 Hearth and Home Green Award with the highest reduction of emissions  of retrofits. With this EPA qualified retrofit, you can reduce the pollutants from your wood burning fireplace up to 78%.
A wood burning fireplace is an American Tradition, which we want to ensure will continue for generations to come. The best way to do this is by improving the air quality by installing an Earth's Flame in your wood burning fireplace.
Emissions Tests With Various Fireplaces
Hover over the bars to see the values
This graph shows the actual emissions emitted from each fireplace tested. Notice the Earth's Flame Hybrid Clean Burn System emits the lowest!
This graph shows the percent reduction compared to a standard fireplace. 78% emissions are reduced with our Hybrid Clean Burn System.